The Innocent Village Fete 2008
Posted by ecosrights, 31 days ago
Link: http://www.innocentvillagefete.com/ 

If you want to learn about organic food, diapers/nappies or just how to be green then why not join today?
This is an
advertisement
.
contact us
to advertise
locally on this site.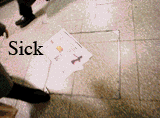 Latest comments

Bobbie Reynolds by Anonymous

Starla Snow by Anonymous

Re: Recycle Your Unwanted B... by ecosrights

Re: Lamorbey Swimming Pool ... by ecosrights

WAY cool company! by Anonymous

Re: The Innocent Village Fe... by ecosrights

Mobile ticketing and the ne... by ecosrights

Disposable Nappy Recycling by ecosrights

Re: Re: Nappies - the dilemma by Anonymous

Re: Nappies - the dilemma by ecosrights


Reading event "The Innocent Village Fete 2008" - Reply to this / 1 comment(s)
Thanks to Gemma, part of the team promoting the Innocent Village Fete this year, we have got the correct information right from the word go (last year there was a lot of speculation as to what was happening).
Last year's fete was great with lots going on - displays, stalls, LOADS of yummy food (lots of it was vegetarian, which was great) and of course lots of smoothies about. My son (3 at the time) thought it was wonderful. We even managed to see Seth Lakeman playing, which was a treat for me (young children often love live music as well). Lots of fun, traditional and, more often than not, very silly fete events.
The official press blurb is:
"Join us for an afternoon of ferret racing, cake eating and Morris Dancing at the innocent village fete in Regent's Park on Saturday 2nd August and Sunday 3rd August 2008.
Now in its second year, the innocent village fete is a great day out for all the family and the perfect way to while away the hours on a hot summer's day (fingers crossed for lots of sunshine). It all starts at 11am and runs until 7pm. So, pencil it in your diary, scribble it on your hand and tell all your friends. It's going to be great - that nice duck herding man is already booked and raring to go.
Over the weekend, you'll be able to indulge in the following fete pursuits: welly-wanging, duck herding, dog agility (just for dogs), coconut shy, tug-o-war, ferret racing, Morris dancing, old fashioned funfair rides, cream teas, home-made cakes, tombola, a band stand and lots more.
And we'll have lots of life's necessities too: a huge farmers' market (with stalls from Borough Market), lots of smoothies to taste, loads of stuff for kids to do (including a dedicated kids' area with kids food stalls, rides and a petting zoo), al fresco ballroom dancing, live music including acoustic and unplugged acts, a picnic area, a knitting tent, arts and crafts, massages, and a feel good area if it all gets a bit much.
Tickets to the innocent village fete are £7.50 for adults and £3.50 for children (plus booking fee); under 3s go free. Tickets will be available from early May.
For more information about the innocent village fete, visit www.innocentvillagefete.com
See you there"
If I hear any more, I'll post it.
http://www.innocentvillagefete.com/ 


Start date: Sat Aug 02, 2008


End date: Sun Aug 03, 2008
Reply to this

Comments
Re: The Innocent Village Fete 2008 by ecosrights, 16 days ago

Tickets available now for the fete. They are £7.50 for adults and £3.50 for kids (plus a £1.50 Adult booking fee, £1 kids booking fee)

And I hadn't realised, but it's all non profit making, with money going to:

Samaritans, Friends of the Earth, Wellchild their very own innocent foundation.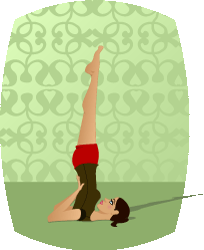 Back to top
About ecolocal.co.uk
Ecolocal
is free to join - why not
register today
? Our members can start discussions and comment on all the threads taking place throughout
ecolocal.co.uk
.
Help us build the best source for healthy living and
local news
by submitting your tips, events and links so that we can all learn how to live a more
eco-friendly
lifestyle.